You know the benefit of having a break room in your Baltimore, Hartford, and Washington, DC offices, but have you made the most of the space? A well-done break room does more than give employees a place to eat lunch. Enticing and comfortable break rooms encourage employees to take much-needed breaks. With breaks, productivity improves, satisfaction increases, and workplace culture deepens.
But that's not the only employee benefit. Baltimore, Hartford, and Washington, DC break rooms create team unity and provide space where teams collaborate and create. So how do you maximize your space?
Feng Shui offers a solution.
Break Room Feng Shui
The basic principle of feng shui involves creating a balance within a space. Through furniture and decoration placement, energy and harmony freely move through the area. These ideas improve the feel and function and include:
Removing clutter
Improving organization
Creating positive energy
Clearing paths to ease movement
Offering comfort
Eliminating frustrations and obstacles
Let feng shui guide your Baltimore, Hartford, and Washington, DC break room solutions and provide a space for employees to relax and refocus.
Comfort Seating
The more comfortable your Baltimore, Hartford, and Washington, DC break room, the larger the employee benefit. Create an interactive social workspace where employees connect instead of their workload.
To achieve this, provide comfortable seating options like couches and plush chairs. Ensure ample spacing and don't let furniture block entrances and exits. If you don't have the space for a couch, consider club chairs, ottomans, or beanbags. Remember, you want the room to feel open and spacious while still fostering socialization.
Seating Solutions
Break rooms need seats for eating. From traditional tables and chairs to booths, various options exist. When you don't have a lot of space, use stackable chairs that you can place in a closet when not in use. Utilize small tables you can push together when needed.
Optimize your Connecticut break room space by providing seating options for all employees. When done with thought in mind, the space also serves for impromptu meetings and creative collaborations.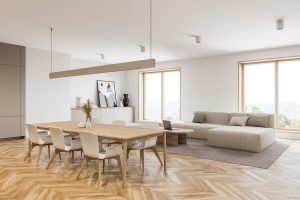 Natural Lighting
In many offices, you find the break room in the building's center with no natural lighting. To create a feeling of comfort, upgrade your refreshment services with advanced Baltimore, Hartford, and Washington, DC vending machines with LED lighting. Incorporating new vending machines will provide uniform lighting and add a modern feel.
On another note, bright lighting reinforces office efficiency. Add to it by decorating the break room with motivational wall art in themed colors and designs.
Organizational Tools
In feng shui, you keep things tidy. To keep the break room clean, add organizational containers for coffee and tea supplies. A Baltimore, Hartford, and Washington, DC micro-market will make your space feel clean and organized with its open market concept. Having our products neatly displayed will increase your break room's overall feel. Not to mention, having our healthy products neatly labeled will greatly benefit your employees.
Depending on space, you can install cubbies, or even lockers, for employees, a space where they can safely store personal items.
Maximize Your Baltimore, Hartford, and Washington, DC Break Room
Whether you want to reinforce workplace culture or offer employees a comfortable place to relax, let Legend Food Service help. Our Baltimore, Hartford, and Washington, DC break room solutions include vending machines, micro-markets, and more! Call 475-549-1045 today to start creating the interactive social workspace your company needs to stay competitive.